Ready to have an expert take the bookkeeping off your hands?
You'll be paired with a professional who will stay on top of your finances… So you can focus on growing your business.
You'll get detailed, accurate books and financial reports. Every single month.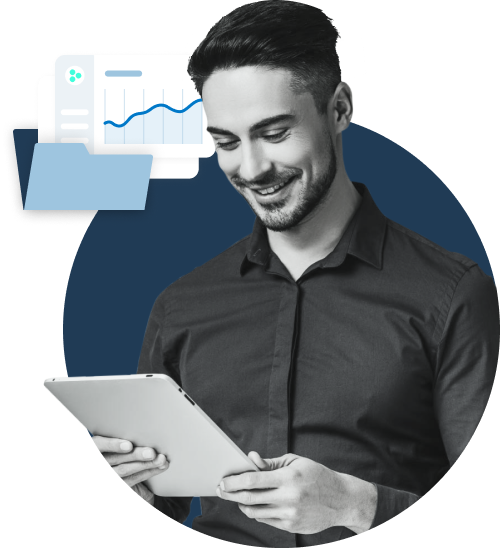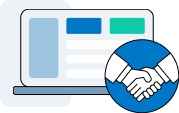 Meet your dedicated bookkeeper
You'll get paired with an expert bookkeeper who will get to know your business and manage your books for you.

No more annoying CSV files and email attachments. Bulletbooks integrates with everything you already use. Like Quickbooks, Xero, Gusto, and Expensify. Your expert will connect and gather everything they need.

You'll get detailed and accurate reports as well as ongoing preparation for tax time. Included are profit and loss, balance sheet, and cash flow statements. Your expert will also include growth insights that matter for your specific industry.
Are you already behind on your bookkeeping?
If you're behind on the books don't worry! Your dedicated bookkeeper will help you get up to date so you can start fresh without all the stress.
Here's What You're Getting With Bulletbooks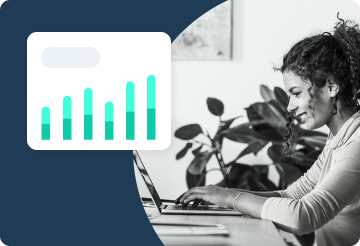 One-on-one professional support
You'll get a dedicated financial expert focused on you and your business. They will keep your books up to date and give year-round support for anything you need along the way.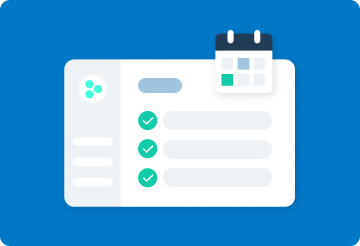 Tax preparation done for you
Your bookkeeper will reconcile accounts and prepare your up-to-date financial statements each month. They will make sure everything is ready to file by tax time.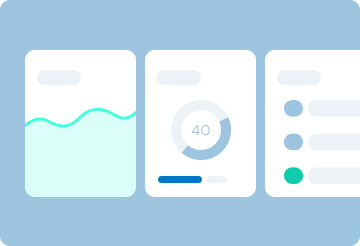 Reporting and insights from business growth experts
You'll get monthly financial statements and expense reports so you can keep a close eye on cash flow. Your expert will also send valuable industry insights to help you grow.
Unlimited one-on-one support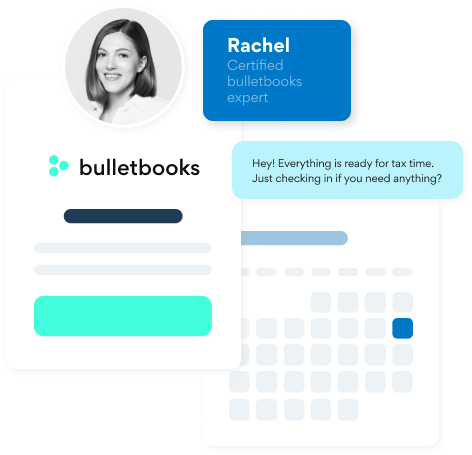 Your expert will reach out as soon as they have any important bookkeeping updates for you. If you have any questions you can simply send them a message. They will get back to you within a working day or less.
Our team can also help your bookkeeper answer any complex questions. Including access to valuable industry insights and resources. Our goal is to help your business grow and succeed. So don't be afraid to ask!
You can schedule a call anytime with your bookkeeper in the bulletbooks platform. Whether you need to review for tax time, or to catch up on the month… Your expert is ready for a call whenever you need help.
''The customer service, the expert advice and being able to reach out if I have any questions is a total game changer. I feel like my account manager Karen has my back!"

MARK S.

Computer Supplies

Minneapolis | USA
"My account manager and the members of the team stay in contact with me and keep me updated on what they are working on. I have peace of mind because I always know where things are at."

MOLLY R.

E-Commerce

Gold Coast | Australia
Stress-free tax preparation and filing
We'll send you accurate financials fast and on time. So you can get your taxes filed quickly and easily. Even If you're filing on your own or working with a CPA.
Sometimes you need financial support, beyond monthly bookkeeping. With bulletbooks services, we can have one of our professionals file for you. They can pay your business bills, and even create and send invoices to your customers.
We'll work with any of your existing advisors. To make sure your financial plan is meeting your goals. We also offer our own year-round tax advisory and plans should you need them.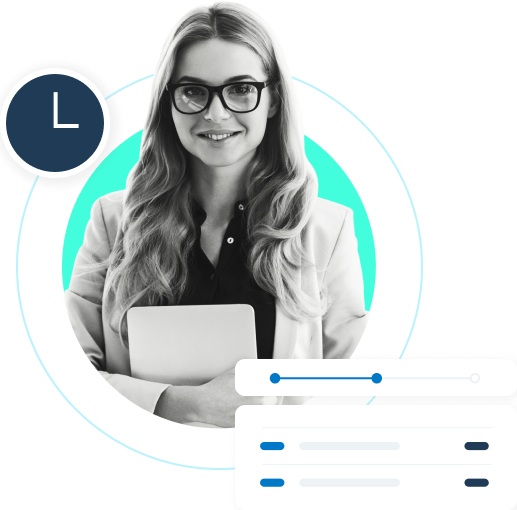 "I really appreciate that bulletbooks understands my company works a little differently. It has some complex filing requirements and they get me the statements I need promptly."

SHANE M.

Events & Catering

Orlando | USA
"I have always avoided accounting because I hate dealing with it. So Bulletbooks combined with Xero has actually got me confident and up to date for the first time."

SALLY K.

Cosmetics

Gold Coast | Australia
Accurate reports that help grow your business fast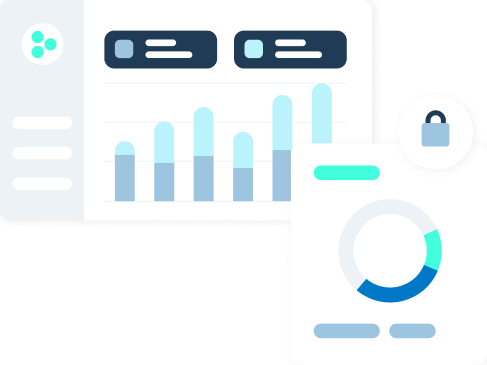 Get all the reporting data you need to check on the health of your business. Each month your bookkeeper will send you a detailed report package. This includes your profit and loss, balance sheet, and cash flow statement. Along with these you'll also get industry insights to help grow your business.
The last thing you need is another app to download or software to log into. Your bulletbooks expert will handle all that and only send you what matters.
Your information and data is always secure. We protect everything using 256-bit SSL/TLS encryption. The gold standard used by banks and governments around the world.
''Could be the best investment I've made in my business to date! Because the reports and help is so easy to understand I can focus my energy where it's needed most. Thank you so much!"

TOM K.

Hair Care Products

Los Angeles | USA
"Bulletbooks completely streamlined my accounting. They made the financial reports easy to understand and actionable. One thing I really like is the industry insight reports that they gave me."

BRIAN H.

Freight & Transport

Adelaide | Australia
We Integrate With Your Existing Software​
Join today to experience true stress-free bookkeeping
We'll pair you with your expert and take all the work off your hands. We'll ensure your financials are up-to-date, prepare for tax time and keep you updated along the way.